Rebuilt or Remanufactured Transmission Service
Here at AAMCO Fort Lauderdale, FL, we know your transmission is the last thing you have time to worry about. Our Transmission & Auto repair specialists make sure you leave our center with peace of mind knowing that your car received the best care, all at the right price!
If our initial diagnosis determines you need a transmission, you can be confident that the unit that will be installed into your vehicle will provide years of dependable service. You'll discover AAMCO Transmissions are your most dependable solution whether an AAMCO master builder rebuilds your transmission on-site using only the highest quality AAMCO-approved replacement parts or whether we install a premier replacement transmission.
Rebuilt Transmission Service
When our AAMCO master technician rebuilds your transmission, there's no fear of a defective replacement unit. And because it is rebuilt using the original unit by an on-site expert technician, you know it's right! He'll completely disassemble your transmission, rebuild it with quality parts, thoroughly clean and inspect your transmission's internal and external components, reinstall your transmission, refill the fluid, make any external adjustments, and road test to ensure all of the problems you noticed prior to AAMCO's service are corrected. You get peace of mind that your transmission has been rebuilt to AAMCO's exacting quality standards and backed with a nationwide warranty.
Remanufacturing a Transmission
When searching online for a replacement transmission, most vehicle owners do not realize that there are many benefits to buying a remanufactured transmission. Remanufactured transmissions are nearly identical in performance to a new transmission. Therefore, no matter what you drive, we can offer you a superior product at an affordable price.
Benefits of a Remanufactured Transmission:
A complete disassembly and inspection of a transmission
Replacement of various overused parts with top-quality new transmission parts
Original Equipment Manufacturer (OEM) updates for a like-new transmission
Diagnostic testing of the remanufactured transmission before it is placed in a vehicle
Worn or damaged parts are replaced with OEM-quality parts
Any parts out of specification are machined back to OEM Specs
For both transmission replacement services, once your unit is installed or reinstalled, our on-site AAMCO Fort Lauderdale, FL technician will refill the fluid, make any necessary external adjustments and road test your vehicle to ensure all of the problems you noticed prior to AAMCO's service are corrected. You get peace of mind that your transmission has been rebuilt or replaced to AAMCO's exacting standards is over 50 years strong and is backed by the strongest nationwide warranty in the business.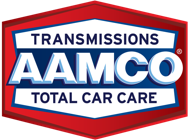 Locally owned and proudly operated by Lee Konsker
105 Reviews
AAMCO Fort Lauderdale, FL
OUR ADDRESS
2767 N Dixie Highway, Fort Lauderdale, FL 33334
View Map
hours
Monday - Friday | 07:30 AM - 05:00 PM
Saturday - Sunday | Closed
SCHEDULE APPOINTMENT